STRICTLY ROOTS REGGAE VOL 4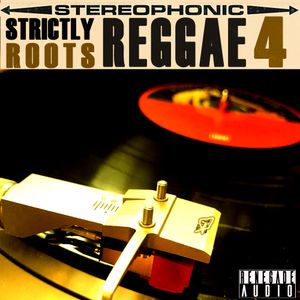 Strictly Roots Reggae Series Vol 4

INSIDE THE PACK
Genre(s):  Reggae, Dub
Tempo: 72 & 125 BPM
Pack Size: 1GB (279 Loops & 141 Oneshots)
From the best-selling VIP 10/10 award-winning Strictly Roots Reggae Series comes volume 4...
The one-drop Strictly Roots Reggae Vol 4 continues the tradition of live performed instrumentation in a classic '70s roots reggae style that incorporates rock steady grooves, lush horns, loads of percussion for those deep infectious and hypnotic vibes, topped off with a sweet musical accompaniment of organ bubbles, pianos, choppy, skanky guitars, and more - all layered with vintage FX such as biphase, spring reverb, and tape delays. Drag and drop into any project for added texture and authentic grooves, or remix, rebuild and create something fresh from the ground up.
Inside the pack:
1.12 GB of content (286 loops & 141 one-shots) - live instrumentation and performance, with a focus on the more 'human' elements. There are slight imperfections, timing moments that just miss the quantised beat, notes that add a shade of blue, a little natural hiss that emanates from guitar amps, and bits of noise from analogue equipment - all with the aim to provide a more natural sound you might hear in any of the classic studios of '70s Jamaica.
Performed by Dubmatix:
Live instruments include bass, guitars, keys, percussion, drum parts, and FX. Mixed and mastered at Renegade Studios, Dubmatix has a decade-long reputation for creating top-quality, usable loop packs, from his #1 selling global reggae and dub sample packs with Loopmasters to his collaborations with Illhorn on the award-winning Organic Triphop & Hip-Hop Arrival Series & Underground Soul Vocals, he knows how to deliver sounds and grooves that add that essential flavouring to your tracks.
Gear used:
Benidub Filter, Benidub Echo, Benidub Spring Reverb, Benidub Siren, Strymon Volante, Strymon Blue Sky, Roland Echo 150, Traynor 70s Spring Reverb, Gretsch Drums, Toca Congas, 1973 Fender P-Bass & Warwick Bass, Danelectro and Fender Guitars, Avalon Vacuum Tube, Allen & Heath GL2400 Mixer, Hammond M100 Organ, Yamaha Motif Keys, Roland FP-7F Keys, Neumann U87, C414, Shure Mics, PZMs, UAD Plugins, Soundtoys, various live percussive instruments, and more...