STRICTLY ROOTS REGGAE VOL 2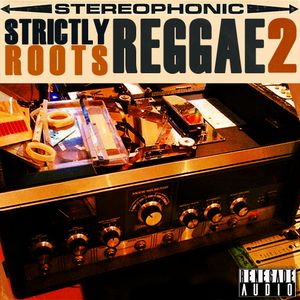 Strictly Roots Reggae Series Vol 2 returns with another set of deadly live-performance, hand-produced loops for you to twist up, layer in, dub out, and add that iconic 70s roots reggae flavor to your songs. 
From the pulsating heavy 75bpm hypnosis style dub to the jump-up high-energy vibes of the 130bpm rocker, Strictly Roots Reggae Vol 2 is another must for your production arsenal. 
INSIDE THE PACK
500MB (126 Loops / 50 One Shots)
Live instrumentation and performance: the focus for this pack is on the "human" element. There are slight imperfections, timing moments that just miss the "quantized beat", notes that add a shade of "blue", a little natural hiss that emanates from guitar amps and bits of noise from analog equipment - all with the aim to provide a highly usable loop pack that brings that little bit extra "something special" to any song. 
Gear Used: Benidub Filter, Benidub Echo, Benidub Spring Reverb, Benidub Siren, Strymon Volante, Strymon Blue Sky, Roland Echo 150, Traynor 70s Spring Reverb, Gretsch Drums, Toca Congas, 1973 Fender P-Bass & Warwick Bass, Danelectro and Fender Guitars, Avalon Vacuum Tube, Allen & Heath GL2400 Mixer, Hammond M100 Organ, Yamaha Motif Keys, Roland FP-7F Keys, Neumann U87, C414, Shure Mics, PZMs. UAD Plugins, Soundtoys, various live percussion and more
GENRE(S):
Dub / Reggae / Roots 
STRICTLY ROOTS REGGAE  VOL 2 REVIEWS:
10/10 VIP Loopmasters
Again another great pack from the Renegade Label, truly leading the way in anything Reggae. You get everything you need, from Bass, Keys, FX, Guitars, Horns, Percussion, Vox. Also included One Shots. This pack is so good and you can easily start arranging and come up with track ides in seconds, that sound great straight away. Really inspirational with lots of variety and the ability to mix and match sounds included, always giving you a fresh approach with the highest quality.
Future Dub Orchestra
---

8/10 VIP Loopmasters
A wicked collection of reggae sounds to dub out your tracks. This pack will be useful for our more reggae influenced stuff especially the music loops and vocals! There's loads of guitars and keys but I would have liked to hear a few more horn loops.
ZeroZero
---
BREAKDOWN (WAV FORMAT)
| | | | |
| --- | --- | --- | --- |
|  LOOPS |  # | ONESHOTS  |  # |
| Drum | 33 | Drums (***) | 10 |
| Bass | 7 | Bass | 4 |
| Guitar | 14 | FX |   |
| Horns | 6 | Guitar | 7 |
| FX | 4 | Horns | 3 |
| Keyboard (*) | 22 | Keyboards | 8 |
| Percussion | 27 | Percussion | 16 |
| Vocals  | 13 | Vocals | 1 |
|   |   |   |   |
| TOTAL LOOPS 126 |   |   |   |
| TOTAL ONESHOTS 51 |   |   |   |