STRICTLY ROOTS REGGAE VOL 3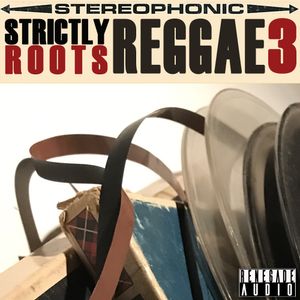 #5 Bestseller on Loopmasters
Strictly Roots Reggae Series Vol 3

£19.95 / $27 USD
INSIDE THE PACK
1GB (238 Loops / 127 One-Shots)
Tempo Range: 70, 76 & 128 BPM
Going deeper and even heavier, Strictly Roots Reggae Series Vol 3 continues the 70s roots reggae journey with tight, on-point live performances for each instrument. Strictly live, no midi. The human element is a key component and this pack is all about the subtle imperfections that give life, nuance, and that special vibe that can't be found with programmed music.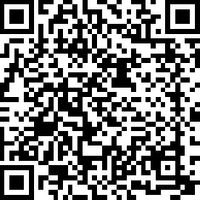 Pay via ether
Live instrumentation and performance: the focus for this pack is on the "human" element. There are slight imperfections, timing moments that just miss the "quantized beat", notes that add a shade of "blue", a little natural hiss that emanates from guitar amps, and bits of noise from analog equipment - all with the aim to provide a more natural sound you might hear in any of the classic studios of 70s Jamaica.
Gear Used: Benidub Filter, Benidub Echo, Benidub Spring Reverb, Benidub Siren, Strymon Volante, Strymon Blue Sky, Roland Echo 150, Traynor 70s Spring Reverb, Gretsch Drums, Toca Congas, 1973 Fender P-Bass & Warwick Bass, Danelectro and Fender Guitars, Avalon Vacuum Tube, Allen & Heath GL2400 Mixer, Hammond M100 Organ, Yamaha Motif Keys, Roland FP-7F Keys, Neumann U87, C414, Shure Mics, PZMs. UAD Plugins, Soundtoys, various live percussion and more
GENRE(S):
Dub / Reggae / Roots 
Strictly Roots Reggae Vol 3 Reviews
VIP Review Future Dub Orchestra 10/10

Well the great man Renegade Audio (AKA Dubmatix) is back on it again at the very highest of high levels on this one. This is the true definition of Dub, always look forward to these packs, you really have everything you need to sculpt and create your own Dub Versions. Really well recorded, programmed & performed, but that is not a surprise. Excellent amount of content from Bass Loops, Drums, FX, Guitars, Horns, Keys, Vocals & Percussion, really giving you that authentic sound, so inspirational. Finally you get a folder of One Shots, which is good so you can truly build from the ground up with your own interpretation of this influential genre. Look forward to more of these sound packs . Keeps going from strength to strength. 
---

Once again Stereophonic samples hit the nail on the head with this pack. As with the previous versions, this series of packs oozes reggae/dub vibe suitable for any genre looking to dub things up. Full of high quality recordings of the main instruments you would find in Reggae tracks in loop and 1 shot formats.
---
---
BREAKDOWN (WAV FORMAT)
 LOOPS
 

#

ONESHOTS 
 #
Drum
65
Drums (***)
35
Bass
24
Bass
10
Guitar
37
FX
11
Horns
9
Guitar
21
FX
2
Horns
4
Keyboard (*)
46
Keyboards
32
Percussion
40
Percussion
41
Vocals 
10
Vocals
2
 
 
 
 
TOTAL LOOPS 233
 
 
 
TOTAL ONESHOTS 156
 
 
 

* Keyboard Loops include: (Wurli, Organ, Piano, Clavinet, Rhodes, Farisa)
*** Drum Hits include: Crashes, Hihats, Kicks, Snares, Toms

TEMPO RANGE: From 70, 76 & 128 BPM
GEAR USED:
Roland RE150 Space Echo, Roland RE-20 Space Echo, Roland Chorus SRE-555 Echo, Korg Minilogue, MoogerFooger, Traynor TR-2 Spring Reverb, BOSS Digital Reverb, Yamaha MOTIF, Warwick & Fender P Bass, 1986 Stratocaster, Gretsch, Epiphone Guitars + Various 60s Japanese guitar oddities, Ibanez Harmonics HD1000, Neuman U87, Yamaha Gro-112 II Tube Guitar Amp, Gretsch Jazz Drum Kit and Ludwig Breakbeat Drum Kit.