Bass Culture
Label: Renegade Audio Catalog#: RA-005 Genre(s): Bass Music, Dub, Reggae, Grime, Electro, Jungle, Breakbeat, Dancehall Tempo: 67-157 BPM
Read more…
Computer Music Magazine
" this collection of low-end rumbles, wobbly subs, and skanking bass lines, will have your trousers flapping like mad" Issue 280


The warehouse is dark and rammed up, the sub-bass pushes air so thick your chest rattles and the crushing heat so intense condensation drips off the walls - this is Bass Culture.

Bass Culture delves into the heavier side of dub and reggae bringing with it rampaging drum grooves, wobbly-wide-subs and rolling reggae basslines, glitchy fx textures and delay-mashed vocal hits, saturated rambling reverb spiralling skanks, feedback deranged horns, space-travelling tripped out synths mixed with a hefty dose of tribal percussion.
All created to incorporate weight into your productions that evoke those hypnotic late-night trance-inducing dances.
Created using a combination of live instruments, softsynths, analog outboard gear and in-the-box top-quality plugins - Bass Culture provides a broad sonic spectrum of carefully crafted, highly usable & flexible loops and one-shots that will be right at home in a variety of musical genres: From traditional heavy dub to roots reggae, UK Steppers to deep downtempo, hip-hop to breakbeat, as well as spicing up your EDM & House tracks.
GENRE(S):
Dub / Reggae / Roots / Electro / Dancehall  / Hiphop / Breakbeat
BASS CULTURE REVIEWS:

Bassbin Twins: 9/10 
The broad spectrum of tempo combined with the decidedly dub theme makes this pack extra special. Richness abounds and the sound design is expert.
Future Dub Orchestra 10/10
So if you're lucky enough to have these sound packs, your are sitting on a gold mine of detail of how sound design of a culture that is so steeped in history. The detail is stunning & truly outstanding. You are front & centre of the control tower, you have a virtual selector giving you sound after sound & you are the operator able to mix up dub selections with so much detail. Again I don't use this lightly....... Pure Class.
Computer Music Magazine 8/10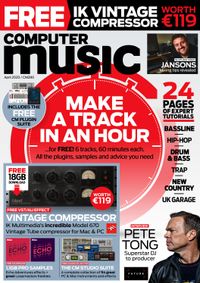 Inspired by the sonic experiments of the dub and reggae pioneers, this collection of low-end rumbles, wobbly subs, and skanking basslines, will have your trousers flapping like mad. Made from a mix of classic hardware, live instruments, and some choice softsynths, the deep and rolling results will find a happy home in everything from roots music to glitchy house. Plus, the extra tribal percussion and drum loops, horn blasts, vocal hits, and guitar twangs, pair up with the dubbed-out, low-end loops like a dream.
---
BREAKDOWN (WAV FORMAT)
 LOOPS
 #
ONESHOTS 
 #
Drum
93
Drums (***)
108
Bass
24
Bass
23
FX
17
FX
24
Guitar
27
Guitar
26
Horns
22
Horns
26
Keyboard (*)
51
Keyboards
43
Percussion
51
Percussion
60
Synths (**)
59
Synths
49
 
 
Vocals
12
TOTAL LOOPS 345
 
 
 
TOTAL ONESHOTS 372
 
 
 

* Keyboard Loops include: (Wurli, Organ, Piano, Clavinet, Rhodes, Farisa)
** Synth Loops include: Bass, Pads, Leads, Skanks
*** Drum Hits include: Claps, Crashes, Hihats, Kicks, Snares, Toms

TEMPO RANGE: From 67BPM - 157BPM
GEAR USED:
Roland RE150 Space Echo, Roland RE-20 Space Echo, Roland Chorus SRE-555 Echo, Korg Minilogue, MoogerFooger, Traynor TR-2 Spring Reverb, BOSS Digital Reverb, Yamaha MOTIF, Warwick & Fender P Bass, 1986 Stratocaster, Gretsch, Epiphone Guitars + Various 60s Japanese guitar oddities, Ibanez Harmonics HD1000, Neuman U87, Yamaha Gro-112 II Tube Guitar Amp, Gretsch Jazz Drum Kit and Ludwig Breakbeat Drum Kit.