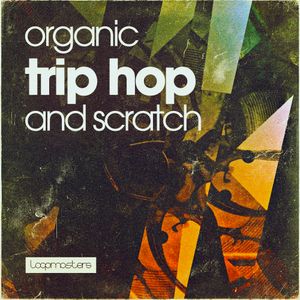 TOP 3 BESTSELLER

PURCHASE LOOP PACK (Loopmasters)


(Demos available when you click through) 

REVIEWS


10/10 An ingenious concept, brilliantly executed, Canadian producer Dubmatix has created a huge, impressive collection of trip-hop loops - stemmed drums, basses, guitars, vocals, FX, etc, all seemingly pulled from full tracks - then handed to turntablist Illorn, who's glitched them up to make a further 200 loops (for 2.4GB in total). Auditioning through regular and scratched samples is inspiring, and Loopmasters' library encapsulates the spirit of classic trip-hop by Portishead, Massive Attack and the like.
Computer Music Magazine Review
---
The very prolific Canadiaqn producer Dubmatix returns to the charge with a new collection, this time paying tribute to the sound trip hop, totally in the spirit of Bristol (Massive Attack, Portishead, Morcheeba or Nightmares On Wax to quote the best known), but revisited by a character novo dub very interesting. We feel that everything has been achieved with authenticity. Not less than 2.41GB divided into 686 loops of plump bass lines, planning melodies, chords of guitar lost in echo chambers, ectoplasmic orchestras and, of course, heavy and nonchalant rhythms, like a day without antidepressants on hand.
Original Source Keyboards Magazine
---
Loopmasters proudly present Organic Trip Hop & Scratch; a comprehensive collection of Trip Hop that flows from ethereal heights to the dark and bass driven depths of the underworld whilst covering all ground in-between and is probably the most authentic Trip Hop sample collection to date. Ready and waiting to be used and abused by Experimental Beatmakers everywhere all 100% royalty free!
Download Free Taster Pack  (Loopmasters)
Produced by Dubmatix & iLLorn