BLACK ARC - NATIVE INSTRUMENTS (Produced by Dubmatix)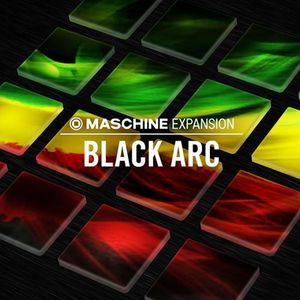 PURCHASE MASCHINE KIT (Native Instruments)
(Demos available when you click through)

Produced By Dubmatix for Loopmasters / Native Instruments
45 Expansion Kits
MODERN ROOTS RIDDIMS
First MASCHINE Expansion designed for reggae productions

Wide sonic palette for all reggae- and dub-inspired styles

Fresh MASSIVE presets and modern samples add a contemporary electronic edge
SYNCOPATED STYLINGS
BLACK ARC starts with a host of sampled acoustic instruments, guitar licks, and syncopated phrases tailored to classic reggae, dub, and reggaeton. Premium synth samples and fresh MASSIVE presets bring BLACK ARC into the 21st century for dub techno, dubstep, and contemporary reggae. And a new set of effects kits for dub sirens, delays, and vocal call-outs complete the sonic map for all reggae-inspired productions.

Created in association with Loopmasters.
 
IT CAME FROM JAMAICA
Reggae was born in late 1960s Jamaica, growing out of the rocksteady tradition and featuring laid-back rhythms, syncopated, off-beat accents and big, bottom-heavy basslines that carried the music forward. Soon, Lee 'Scratch' Perry started applying effects to reggae classics and created a new style – dub reggae.

As dub spread to Europe, it evolved into dub techno and dubstep. Today, the seed of dub reggae is found in much of today's electronic music, including the hyperactive bass wobbles and groovy, mid-tempo rhythms of U.S. dubstep styles.

 
At A Glance: BLACK ARC
ALSO FOR iMASCHINE 2
A compact version of this MASCHINE Expansion is available for use with iMASCHINE 2, the groove sketchpad for iPhone, iPad and iPod Touch.
iMASCHINE Expansions

You can purchase this version from the Expansions Store in iMASCHINE 2. If you don't have iMASCHINE 2, you can get it here.