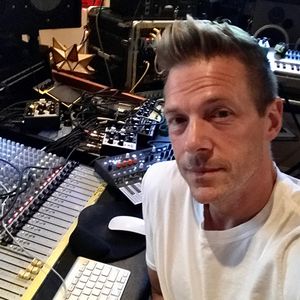 Song & Production Critique and Questions via Email
With 30+ years as a professional musician and producer, I can help you take your song to the next level.
I'Il listen to your song mix and provide suggestions on where you can make improvements. Suggestions might be volume balancing between instruments, EQing the bass or drums, where to add compression , using FX such echo &reverb, the songs overall arrangement - does it need a longer or shorter intro, where to add a bridge or breakdown, how long should the chorus be and anything else I hear that will help improve your song. 
These are some of the areas of suggestions & feedback I can provide to help you. Plus these tips will be yours to use for years to come.
HOW IT WORKS
Once you send in the submission request form below, I'll get in touch with the payment link. Once payment has been made, you send me your track (wave file preferred) and within 48-72 hours I'll send you back an email with my suggestions and feedback. 

Price: $50 USD
A few topics you might have questions about could include:
Where and how to add FX most effectively
How to make your drums sound big
Is the instrumentation right?
Mix Questions
Production Questions
Using EQ properly
How to use compression
Creating the right bass
Your song arrangement
Overall Song Feedback 
Using Reverb 
Using Busses for FX
And anything else you might have questions about
---
Your Song Feedback Submission Form