Introd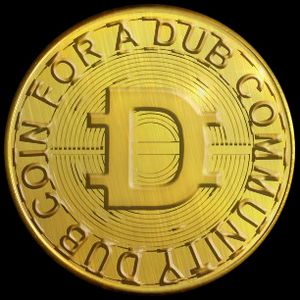 ucing the Dubmatix $DUB COIN 
Get access, exclusives, and earn rewards
DUB Coin provides the community with access to exclusive Dubmatix music and content: unreleased tracks, stems, new music, loops, one-on-one's, NFTs, the producer's area where mix and production feedback is provided, and more.
You'll have exclusive early access to all new songs, releases, merch and other goodies when you hold $DUB Coin in your wallet.
Each week we reinvest a portion of our $RLY Rewards right back into our $DUB coin. This helps increase the weekly $RLY Rewards that you, the holder of $DUB receive. To date, we've reinvested 80% of our weekly rewards back into our coin helping to build our growing community.
NFT's
Currently new NFT's are being added regularly - these include exclusive, one-of-a-kind, unique songs with accompanying video and/or art.
- Exclusive Mini-Dubs (One track, 3 unique mixes) Limit 1 per mix
- Never before heard Live Tracks from 2007 and 2009
MORE INFO >>
Purchasing $DUB Coin. You can earn weekly rewards just by being a member and holding $DUB Coin. 
COMING SOON - Production related goodies and meetups